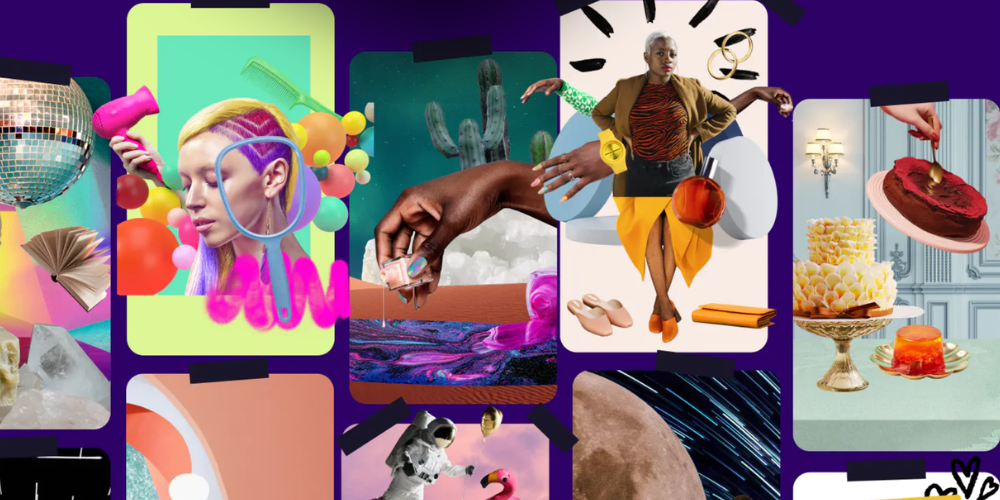 The popular social media platform Pinterest is on the path to reinventing itself by integrating attributes from its sister app, Shuffles. The year-old application had acquainted the element of interactive collage-making, which gained substantial prominence among Generation Z users. This captivating feature is now finding its roots within the main application of Pinterest, evolving the overall user experience.
At its core, the upcoming 'Collages' feature on Pinterest draws parallels with Shuffles, namely the image cutout technology. The concept caught the eye of many; users could craft collages using images from Pinterest's extensive library or their own photos, then cut out objects from an image to create inspiring mood boards. Interestingly, this innovation also finds usage in the creation of image stickers in the newer iOS versions.
A unique aspect of these collages was that they were not just eye-catching mood boards. The elements within the collage, upon being clicked, redirected users to Pinterest or a retailer's website if the object was available for purchase. Now, this fascinating shoppable aspect is being incorporated into Pinterest's central app. This move will allow users to visualize how different commodities align, even encouraging brands to update their catalogs to be included in these collages.
Pinterest is still testing the feature as of now, with a plan to roll out to global users soon. As for Shuffles, Pinterest intends to use it as a testing ground for now, picking features that resonate well with users and incorporating them into the main platform. However, the predominance of the collage feature may decide the longevity of Shuffles.
To conclude, this significant transition uncovers Pinterest's prime objective of evolving from an inspiration pinboard to a full-fledged shopping destination. CEO Bill Ready's vision of making Pinterest an actionable shopping experience is coming to fruition. With over 465 million monthly users and Gen Z leading that growth, Pinterest has the potential to redefine social media platforms and the e-commerce world.